What meaning The word "mission" :
The Greek word is ἡ ἀποστολή – apostolē, which is derived from two words meaning "send from." One can also notice the similarity to the word "apostle." This is because the Apostles were sent out into all the world by our Saviour to preach the Gospel to all creation. Another word used in Greek is ἡ ἱεραποστολή – hierapostolē, which means "a holy mission", to differentiate it from a secular mission. The mission of the Church is to execute the command given by Christ: "Go ye ... and teach all nations, baptizing them in the name of the Father, and of the Son, and of the Holy Spirit: Teaching them to observe all things whatsoever I have commanded you." (Matt. 28:19-20). The word "mission" is also used to describe a group of faithful who gather for prayer, who in certain instances do not have a permanent priest or in some instances do not have a church building. Some missions have a permanent church building but no permanent priest and they are served by a priest periodically. The faithful of such missions usually gather for prayer regularly without a priest and say what are know as "Readers' Services." Some missions have both a church building and a permanent priest but are referred to as a mission because of the small number of faithful who attend services there. A mission is usually the beginning stage of a parish. In such instances there is a grey area in what is considered a parish and what is considered a mission.
Welcome to the Orthodox Patristic Church "the Ecclesiastical Orthodox mission" اهلا بكم في كنيسة الإباء الارثوذكسية: البعثة الكنسية الارثوذكسية

Additional to Radio Voice of Antioch, And Word of Truth Journal
We start St. Nektarios Camping and Conference Center who is one of the bigest orthodox camping in Scandinavia which welcomes the churches and organizations which are taking care of youth and families.

St. Nektarios Camping and Conference Center provides a accomoditions, Halls, and all needs to making their comping succesful.
Of course there is an Orthodox church which provide the Liturgical services regulary.

St Nektarios Camping och Konferenscenter är en av de största ortodoxa camping i Skandinavien som välkomnar kyrkor och organisationer som tar hand om ungdomar och familjer.
St Nektarios Camping- och konferenscenter erbjuder boende, hallar, och alla behöver göra deras foton framgångsrika.
Självklart finns det en ortodox kyrka som ger de liturgiska tjänsterna regelbundna.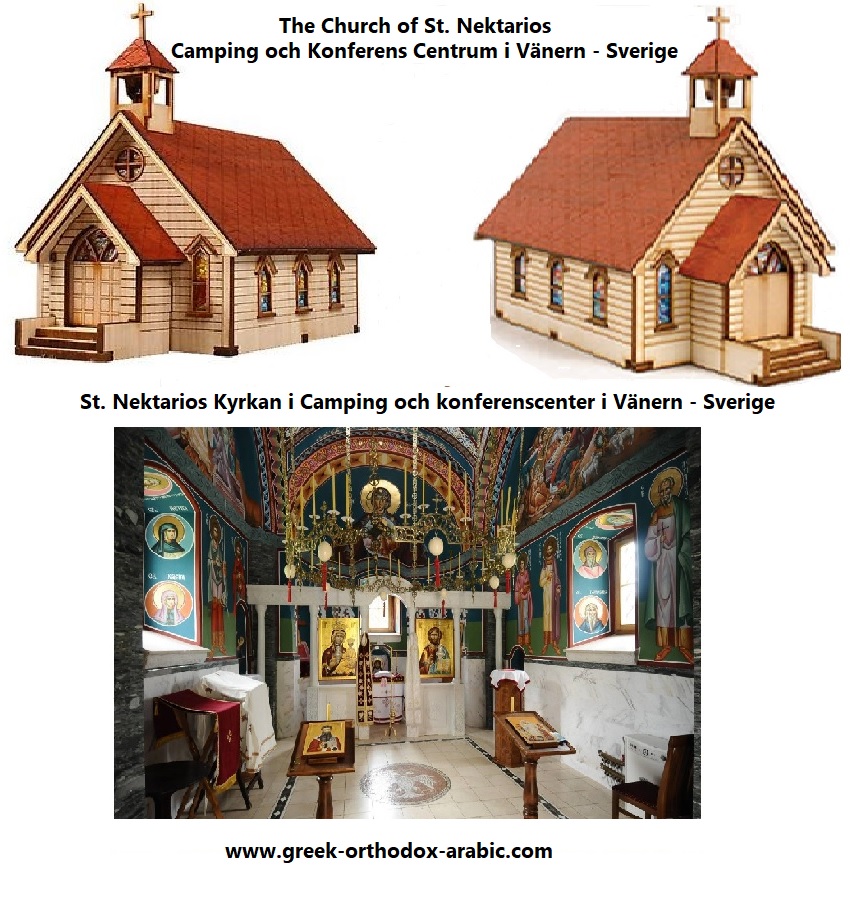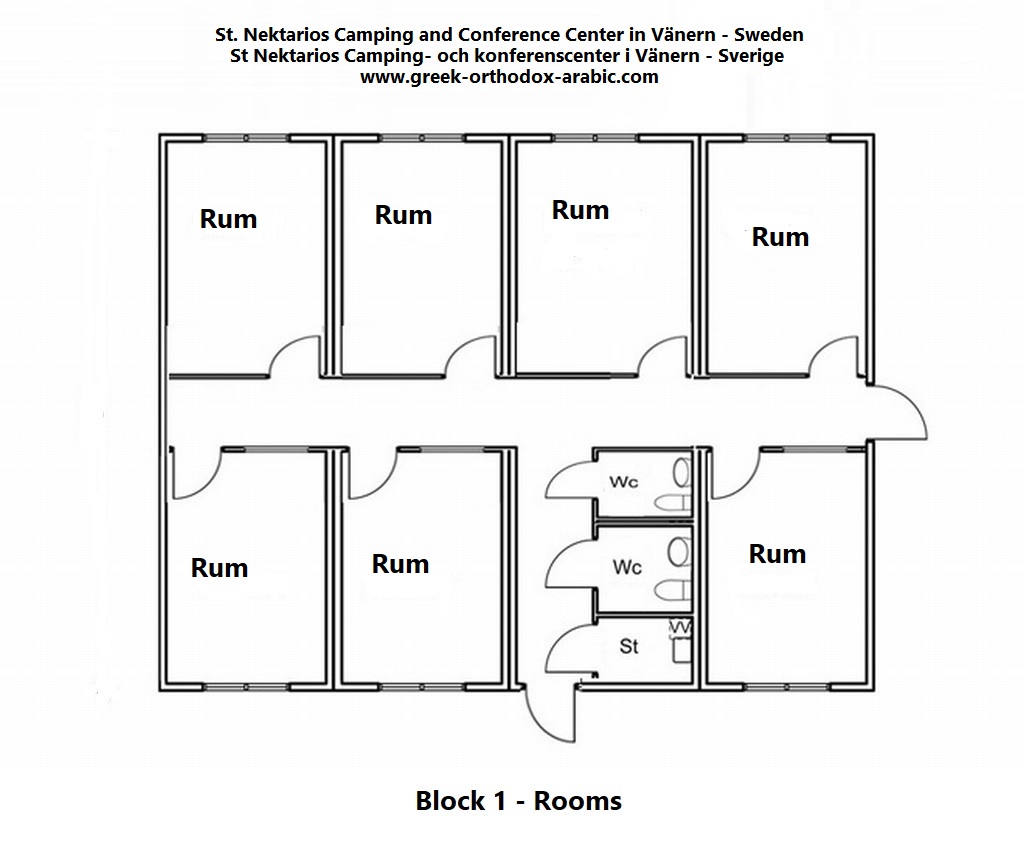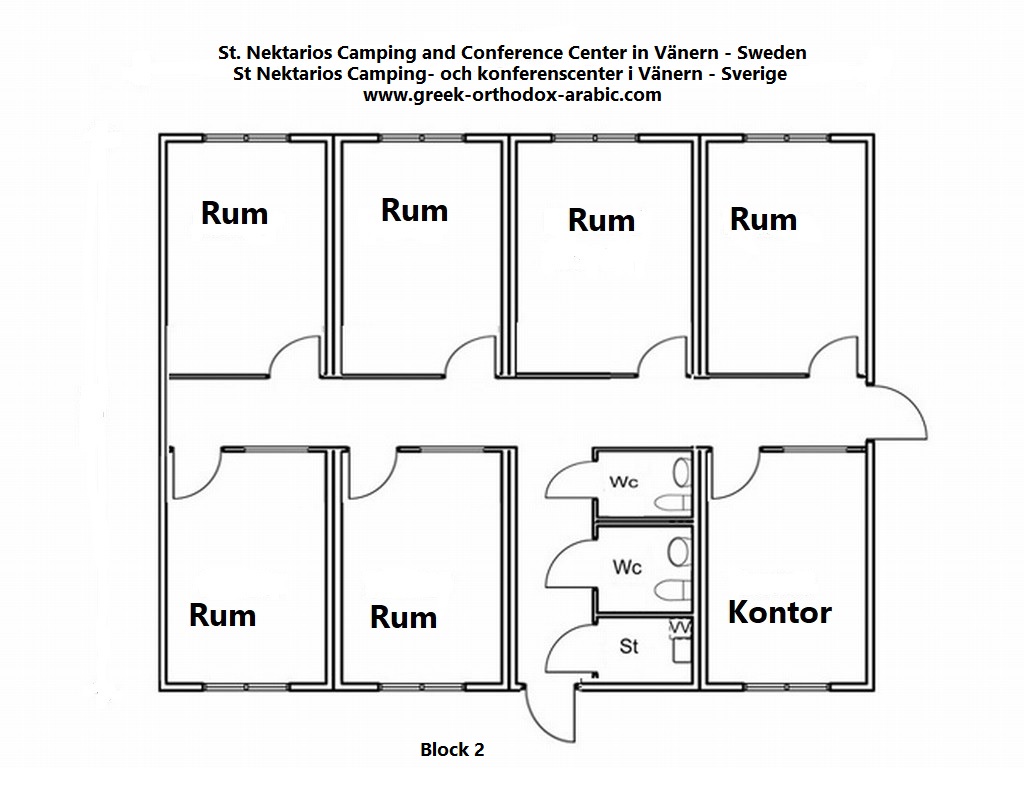 St. Nektarios Camping and Conference Center provides a accomoditions, Halls, for 75 Persons


We combine beautiful nature with spiritual life

Vi kombinerar vacker natur med andligt

نجمع بين الطبيعة الخلابة و الحياة الروحية

About us:
St. Nektarios Camping and Conference Center is an Orthodox Mission started as arabic- Greek misission..
But The mission has evolved to become a mission Soideh- Greek -arabic
which taking care about youth as well as families
Om oss
St Nektarios Camping och Konferenscenter är en ortodox mission som startades som arabisk-grekisk missuppfattning Men
Uppdraget har utvecklats för att bli ett uppdrag Soideh-Grekisk-arabisk
som tar hand om både ungdomar och familjer
من نحن
مركز القديس نيكتاريوس للمخيمات و المؤتمرات
بعد ان تطورت بعثتنا الكنسية، اصبحنا بعثة كنسية موجه الى السويد و العرب المقيمين
بحث نركز على خدمة الشباب و العائلات